Christmas and New Years Holiday Closure
December 23, 2020 - January 3, 2021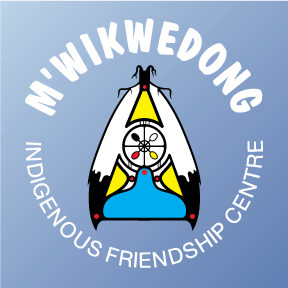 We will be closed for the holidays starting December 23, 2020 and will reopen on January 4, 2021.
Our Staff wishes you all the best over the holidays and we look forward to seeing you in the new year.
For those of you requiring assistance over the holidays here is a list of services being offered by other organizations and their contact information:
Most community meal programs will run through the holiday period. But for the 25th they will give out extra food on the 24th. And open up the next week.
O'Share – Serving hot, nutritious meals-to-go Monday – Friday from 11:30am – 1pm and 4:30pm-6pm.
Lunch-to-go programs on Saturdays & Stat Holidays from 11:30am-1pm.
Our new location is at 946 3rd Avenue, East, in downtown Owen Sound.
Salvation Army Christmas Meal 2020 – Due to the pandemic, the 2020 Christmas Day Dinner will be offered as a take-out meal.   Pick up time on December 25, 2020 between 12 – 1 pm at the Salvation Army Community Church, 365 14th Street W., Owen Sound, ON, N4K 3X9.  Anyone interested in more information can contact Alice Wannan, Family Services Director at the Salvation Army Community Church office:  519-371-0957 or by email:  alice.wannan@salvationarmy.ca or visit their website www.salvationarmyowensound.ca
Safe n' Sound Christmas Closure – Will be open on December 24, 2020 until 9pm.  Closing December 25, 2020 and on January 1, 2021.
Please contact: Please call: 519- 470-7233 for more information.
Chatsworth Community Outreach – Provides a free Christmas basket, including $15 gift card and fixings for Christmas dinner, along with clothing items and toys for children under 12 and a $25 gift card for children 12-18 years.  Pick up at St Stanislaus Roman Catholic Church, 149 McNab St, Chatsworth, ON N0H 1G0.  Applicants will be given specific pick-up time  *Delivery is available on this day if required.
Please advise if delivery is needed when applying.  Applicant must be a resident of the Township of Chatsworth to be eligible.  Apply by phone until Dec 14, 2020.  Christmas hamper pick-up is on December 17, 2020.  Contact Carol Deering:519-794-3527 or Bill King: 519-376-1522 for more information. 
Wiarton Salvation Army Christmas Meal 2020 – Christmas dinner available for pickup or delivery Dec 15, 2020 and Dec 17, 2020 at 576 Edward St, Wiarton, ON N0H 2T0.  Areas Served    Northern Bruce Peninsula ; South Bruce Peninsula with boundaries of Tobermory, Hwy 6 including Allenford, Tara and Shallow Lake, S to Hepworth, W to Sauble Beach.  Call to reserve dinner and to make arrangement for delivery or pickup.  Please contact Captain Mary Millar, Corps Officer at: 519-534-0353 or email: salarmy.wiarton@bmts.com
Chesley Salvation Army Food Bank – Due to the pandemic, the Christmas for 2020 will consist of a turkey and gift cards. The hamper will be picked up at the Chesley Community Church, 307 1st Ave N, Chesley, ON N0G 1L0.  For Christmas hamper, call:  519-364-3450 or email jennifer.karges@salvationarmy.ca to make an appointment, registration in person between Nov 4, 2020- Dec 9, 2020.  Pick-up time and date will be given at registration.
For December, Chelsey food bank is only open 1st Wednesday and offers Christmas assistance for remainder of the month.  Food bank available to all residents.  Clients are eligible to receive emergency food once every 30 days.  Eligibility: 18 years and up. Registration required for first visit. Bring ID for all members of household, proof of income and household expenses for all visits.  Clients can call 519-364-3450 or email jennifer.karges@salvationarmy.ca to make an appointment.
Chippewas of Nawash Unceded First Nation Food Bank – Covid-19 Food Bank hours are Tue 2 pm-4 pm * Thu 11 am-1 pm .
This food bank has partnered with the Salvation Army Wiarton to provide food, staples and basic supplies to families and persons of the Chippewas of Nawash community. Assistance provided is based on family size.  Located at the Community Centre, 34 Community Centre Rd, Neyaashiinigmiing, ON N0H 2T0.
Please contact Cheryl Jones, Senior support worker: 519-534-3266 or the Administration Office: 519-534-1689  www.nawash.ca/food-bank
 Port Elgin Salvation Food Bank – Food bank clients must bring ID for all members of the household, proof of income for anyone over 18 and current rent receipt.  Service area is Port Elgin and surrounding area.  To be eligible for assistance clients must be residents of Port Elgin.  Located at 614 Barnes Ave, Port Elgin, ON N0H 2C0.  For more information please call: 519-389-3942 or email: salarmy.pefs@bmts.com
Some fun things to do with your family over the holidays are:

Santa will be at Heritage Place Mall starting November 27, 2020
Photos are available this year both virtually and in person.  They have modified their Holiday programming to ensure physical distancing, safety and cleaning protocol. They are offering contactless in-person, and virtual Santa experiences.  You must book in advance.  For more information and dates to see Santa, click here
Festival of Northern Lights run from November 21, 2020 to January 3, 2021 and the lights turn on nightly from 5-7 pm.  Displays will be placed in Owen Sound's downtown along 1st Avenue East and West, between 8th street and 9th street, as well as along 1st Avenue East between 7th street East and 8th street East. There will also be a wide variety of displays in Harrison Park, including the Infinity Tunnel, and the Winter Wonderland Walking Path. Special consideration is being given to the layout of the displays to assist with physical distancing.​
If you should need immediate assistance while we are away you can reach out to:
First Nations and Inuit Hope for Wellness Help Line: 1-855-242-3310
Mental Health Crisis Line of Grey and Bruce: 1-877-470-5200
Withdrawal Management/Rapid Access Addiction Medicine Clinic: 519-376-5666
Addiction Services: 1-800-265-3133
Kids Help Phone: 1-800-668-6868
The Grey and Bruce Women's Centre: 1-800-265-3722
Telehealth Ontario: 1-866-797-0000
If you aren't sure who to call dial 211 and they will help direct you to services and supports.
Sorry, we couldn't find any posts. Please try a different search.