Christmas and New Years Holiday Closure
December 23, 2019 - January 5, 2020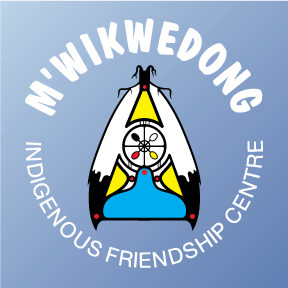 We will be closed for the holidays starting December 23, 2019 and will reopen on January 6, 2020.
Our Staff wishes you all the best over the holidays and we look forward to seeing you in the new year.
For those of you requiring assistance over the holidays here is a list of services being offered by other organizations and their contact information:
Salvation Army – Free Christmas Day dinner held on December 25 at 1 pm at The Salvation Army Community Church located at 365 14th Street West, Owen Sound for anyone who is alone at Christmas.  Anyone interested in coming must call The Salvation Army Community Church office in advance, as space is limited.   Please contact Alice Wannan, Family Services Director email salarmy.osfs@bmts.com or by phone 519-371-0957.
O'Share – Christmas Dinner on December 20 at 5pm.  Please call to register 519-376-3899
Closed on December 25 but will reopen on December 26 from 11am-12pm and New Years day 11am-12pm.  If closed on a holiday, they will give out extra bagged meals the day before.
Safe 'n Sound – will be open on December 24 from 9-11;30am, closed on December 25, 26 & January 1.
Please call: 519- 470-7233
Some inexpensive fun things to do with your family over the holiday are:
Story Time with Santa at Heritage Place Mall Dec 3, 10 & 17 at 12pm – Stop by Heritage Place Shopping Centre for Storytime with Santa every Tuesday at noon before Christmas. There will be candy canes and presents for the kids! While supplies last.
Seniors Sing Along @ Harrison Park Senior Centre Dec 5, 12 7 19 at 12pm
Enjoy Free Public Skating at the Julie McArthur Regional Recreation Centre on Sundays from 1:30 p.m. – 3:00 p.m. from September 29, 2019 to March 29, 2020.
If you should need immediate assistance while we are away you can reach out to:
First Nations and Inuit Hope for Wellness Help Line: 1-855-242-3310
Mental Health Crisis Line of Grey and Bruce: 1-877-470-5200
Withdrawal Management/Rapid Access Addiction Medicine Clinic: 519-376-5666
Addiction Services: 1-800-265-3133
Kids Help Phone: 1-800-668-6868
The Grey and Bruce Women's Centre: 1-800-265-3722
Telehealth Ontario: 1-866-797-0000
If you aren't sure who to call dial 211 and they will help direct you to services and supports
Sorry, we couldn't find any posts. Please try a different search.