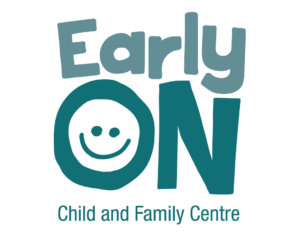 EarlyOn Child and Family Centre
Program Coordinators: Heather Van Wyck and Melissa Jones
Phone: 519-371-1147 Ext. 228
The EarlyOn Child and Family Centre at M'Wikwedong NCRC offers a wide variety of programs and activities for children ages 0-6 years and their parents or caregivers. Many of these are co-led with the Community Action Program for Children (CAPC), the Canadian Pre/Postnatal Nutrition Program (CPNP), and the Akwe:go youth group. We incorporate traditional Aboriginal teachings into our programs, and we encourage a strong sense of unity by opening our doors to the whole community. We also have a resource library on-site, with children's books, parent and caregiver books and videos, and Aboriginal resources available for lending.
Please feel free to call, e-mail, or drop by for a visit!
(Please see our monthly calendars for dates and times of programs.)
Early Learning Playgroup
Participate with children in lots of activities like songs, crafts, story time, active play, science, math and literacy experiences. An Early Years co-coordinator is on site to provide support, links and resources.
Fun With Food
Children help prepare a different nutritional lunch every week, which we eat at the end of the program.
Families enjoy the social sharing aspect of a meal together, and the children learn many math and science concepts through this cooking group.
Drumming
Join in a drumming circle, learn traditional and contemporary songs, and learn the initial teachings that are part of a traditional drumming circle.
Sorry, we couldn't find any posts. Please try a different search.